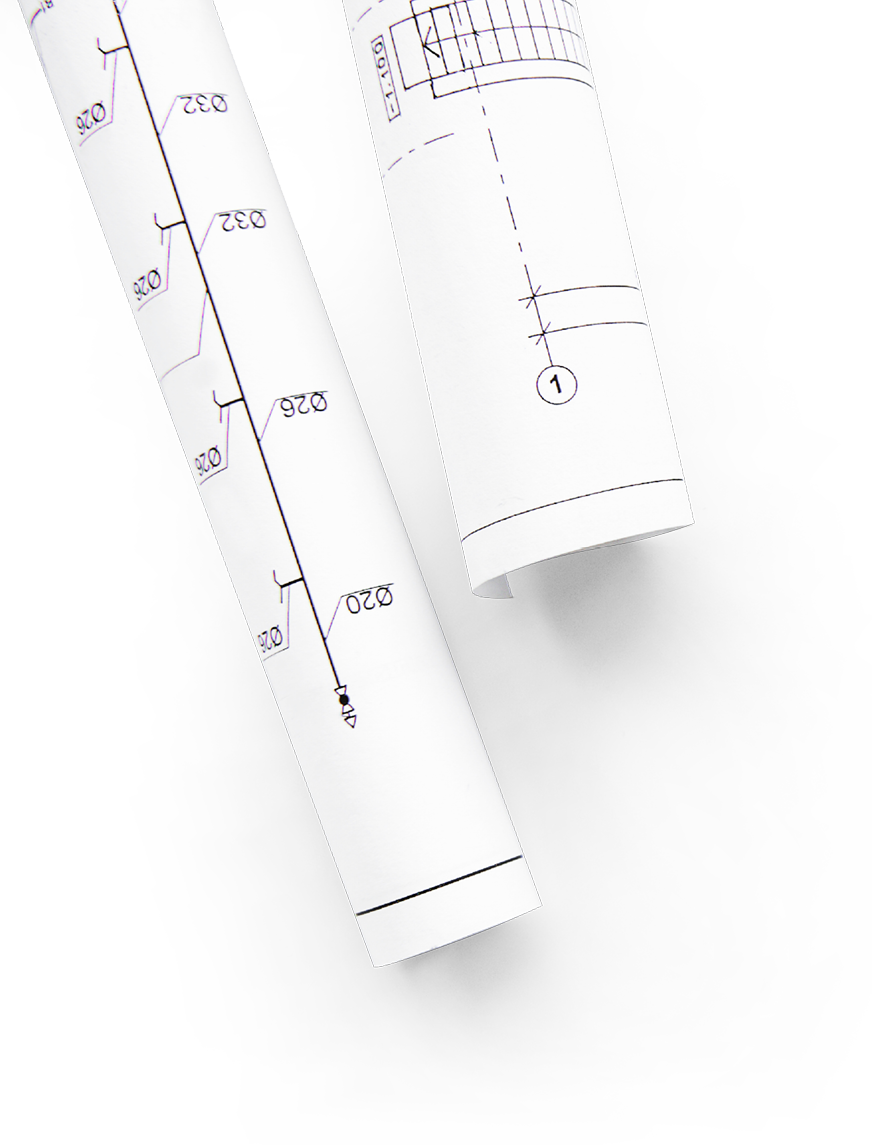 Providing Support from Design Through Construction Administration
We apply an analytical engineering approach to every system design and supply detailed documentation to meet and exceed client expectations. Our security systems designs are custom suited for each building type and take into consideration matters  such as location, mission, and any risks related to its operations. Additionally, we can manage construction contract documentation, schedules, and rigorous testing requirements.

Designing security systems to meet the specific needs of the building type, allowing for maximum protection and reliability.
Our core client projects have been detention and correctional facilities, which typically consist of the same systems installed in commercial and institutional buildings, in addition to industrial control systems. These control systems must meet a high level of reliability with a low maintenance requirement, which is why industrial control and monitoring systems are often used; they are dependable and durable.

Specifying the right equipment to ensure the installed systems will meet the desired service level and support future upgrade plans.
All our engineering solutions are based on input from the client's operations, maintenance, and IT departments. Our goal is to ensure the installed systems meet the building's service level needs. We specify equipment that will adequately support operations and any future upgrade plans. Our engineers also provide technical advice on the design and implementation of the systems, such as the best locations for access points, the most efficient network layouts, and the integration with existing technologies. 

A thorough assessment of existing systems along with recommendations and a statement of probable costs of systems upgrade.
Many existing systems are outdated or near the end of their useful life, and can lead to a decrease in staff efficiency, safety, morale, and retention, as well as increased maintenance cost. To address this, LattaTech can provide an evaluation of existing control systems. This service includes an evaluation, recommendation, and statement of probable cost to determine whether to undertake system enhancement and/or replacement.

Providing construction managers with the knowledge and expertise they need to ensure the successful completion of projects. 
LattaTech supports the Contractor/Construction Manager from start to finish to ensure a successful project outcome. We provide a work description, evaluate and review bids, review contract documents, develop detailed schedules, discuss ambiguities, monitor submittals, hold review meetings, observe work and verify progress, and schedule closeout procedures (including acceptance testing, training, and final documentation).

A comprehensive review of construction documents related to security systems as a form of value engineering, contractor or owner advocacy, or as an internal quality assurance measure.
To help you understand the level of completion, exposure to bidding risk, and level of coordination associated with construction projects, we offer comprehensive reviews as either a value engineering, contractor/owner advocate, or as internal quality assurance measure. Our reviews include an analysis of the construction documents and suggestions for improving the efficiency of the security systems, including cost-saving measures, improved operation, and reduced maintenance. 

Testing plans to be used for integrating and training new staff, as well as identifying any remaining work that needs to be done for project completion.
LattaTech offers expertise in developing specifications/testing plans to ensure systems perform as specified. We provide detailed testing that goes beyond typical services, and can organize testing teams using facility operational staff. The Commissioning Report can show needed work for final completion, and be used periodically for maintenance and training transition or new staff,

Assistance with the evaluation of proposed security systems including review of associated documentation and proposing additional options as appropriate.
When a design/build delivery method is employed or there is a need for an owner's representative to inspect technology systems, LattaTech is available to provide assistance. Our services include evaluating proposed security applications and systems, suggesting additional options, assessing proposed applications with the operations staff, reviewing construction documents, and inspecting design, construction, and related documentation.

When it looks like a dispute is eminent or has already happened, we can provide our expertise to help sort through the documentation and analyze the results.
At LattaTech, we understand that disputes can be overwhelming and difficult to navigate. That's why we offer our expertise in dispute resolution. With 35 years of experience, we have the knowledge and skills to sort through the paperwork and analyze the results. We can provide assistance in mediation, arbitration, and litigation, looking at the technical details, service delivery, personalities, and financial impacts to help reach a quick and responsible settlement.